Oh good grief!
The last time I did a craft post it was August!
Wait, What?!
Being that I am on break, I knew that had to change.
Today I have officially made two trips to hobby lobby and completed three crafts.
My quota is still not satisfied, but Christmas break is only 3 weeks away.
Today I made something for the kitchen.
You've probably seen something like this if you are as addicted to Pinterest as I am.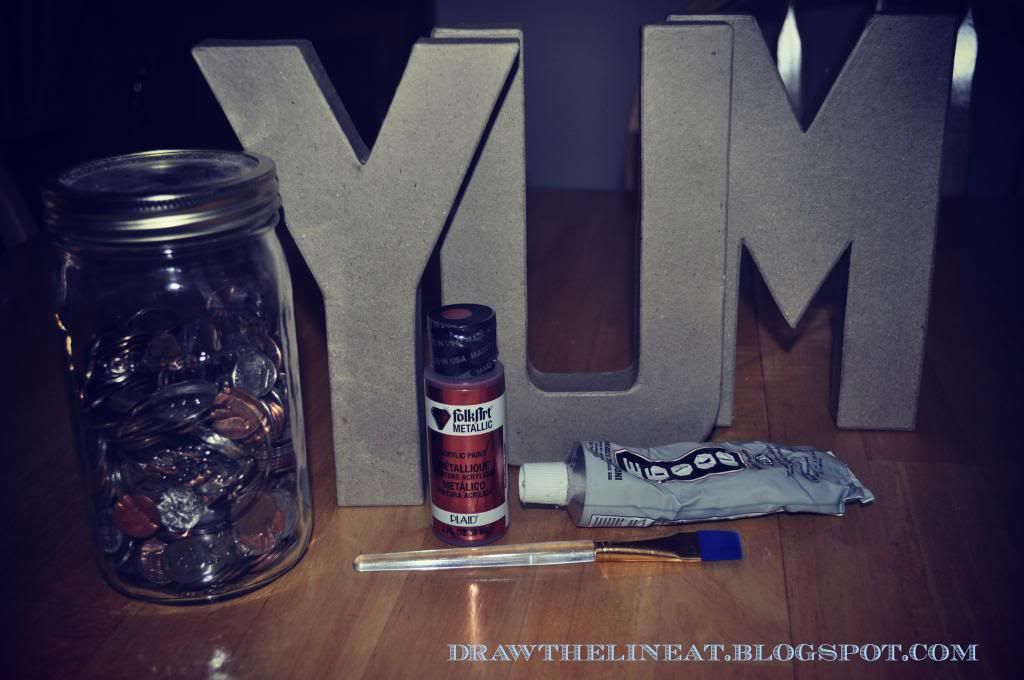 Supplies: cardboard letters, metallic copper paint, E6000 glue, pennies, paintbrush.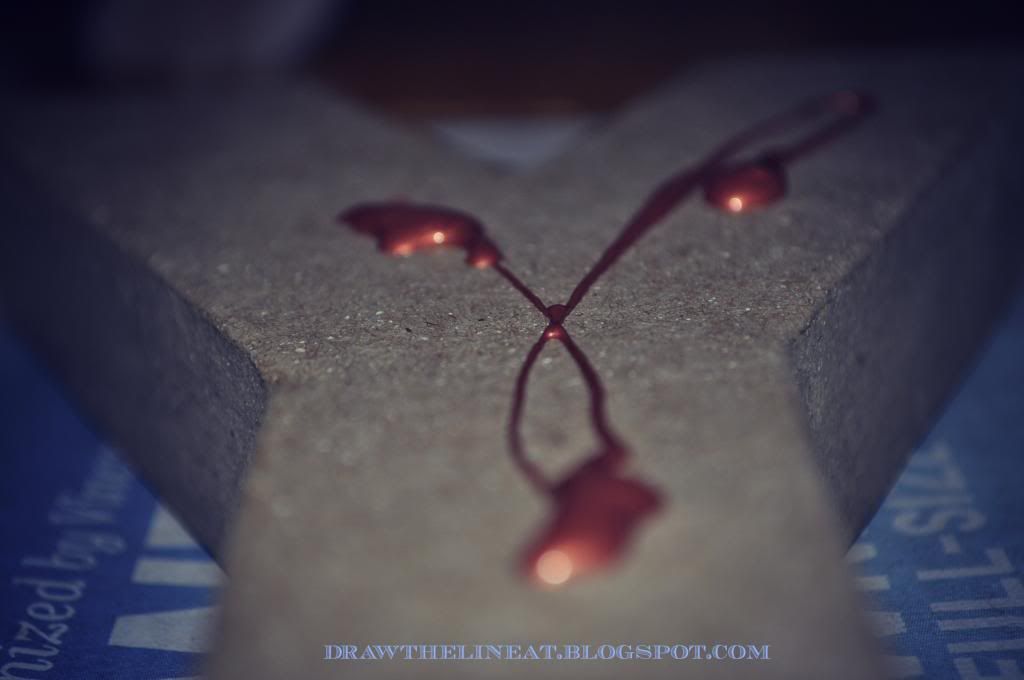 Paint the copper paint on the cardboard letters and give them ample time to dry.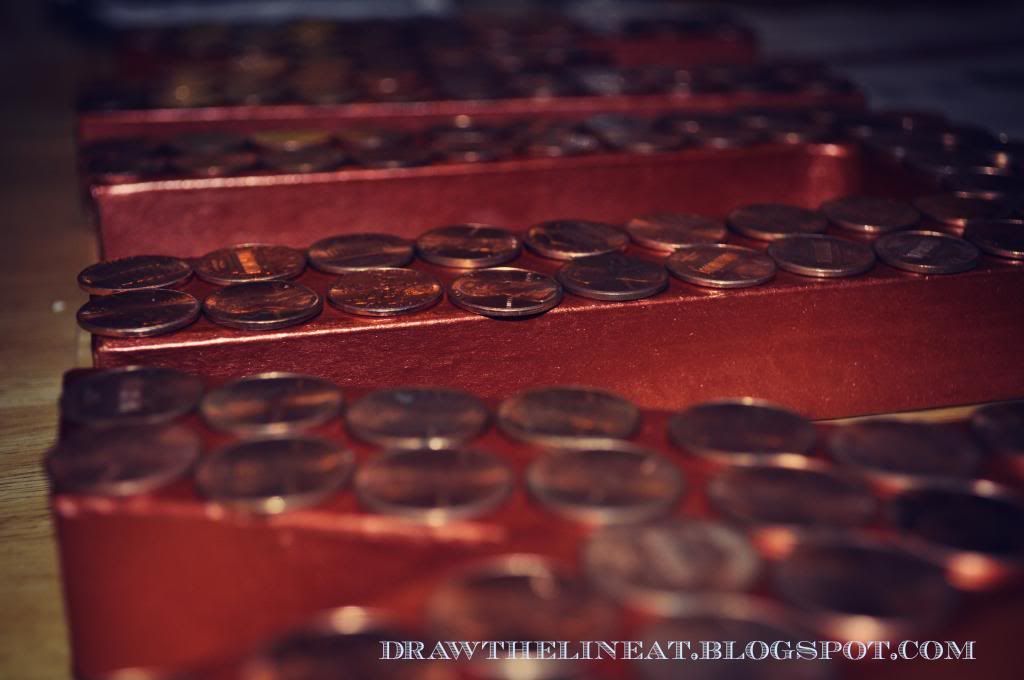 Organize the pennies on your letter to see how many you will need.
I tried to find the shiny ones.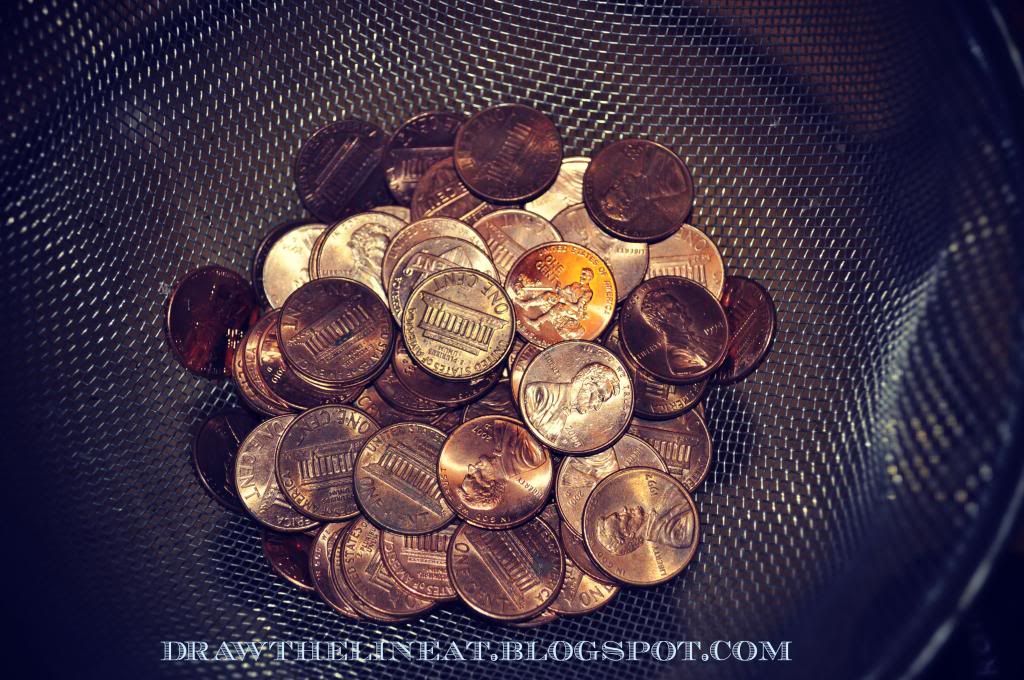 I took the selected pennies and washed them as best I could with warm water and soap.
I dried them off and started to glue them down.
But guess what, my glue was dried up!!
I frustratingly had to resort to hot glue.
It worked, but I don't know for how long.
So I also put a coat of mod-podge on top just for some added strength.
I didn't want to run to Hobby Lobby for a third time just to buy glue.
But trust me, I would still use the original glue I had picked out.
Finally result.
Yummy!
Happy Thanksgiving tomorrow!